2018 Annual Awards: Congratulations to This Year's Winners
At Sister Cities International, we know that the work our members do to promote peace through mutual understanding, respect, and cooperation changes the world–one individual, one community at a time. Since 1962, we have recognized a few of our most outstanding members all over the nation for the work they've done in the last year to advance the citizen diplomacy movement through our Annual Awards Program.
There are 4 award categories broken out by city population size: best overall, innovation, volunteer of the year, and youth leadership. The innovation category has five subcategories that span the variety of sister city programs: arts and culture, business and trade, humanitarian assistance, and technical & professional assistance.
We're excited to announce this year's Annual Award winners at our 2018 Annual Conference, Cities Leading the Way, in Aurora,  Colorado from August 2 – 4. Sixteen outstanding members and programs, each of whom has made a marked difference in their communities, will be recognized on stage during our Lou Wozar Annual Awards Dinner and Gala.
Our Annual Awards winners set the standard for what it means to be a citizen diplomat. If you see them at the conference, be sure to reach out to them to share congratulations and to knowledge share. The more our members work together to improve their communities through the lens of international cooperation, the more successful we all are in advancing the original vision of President Eisenhower.
We are thrilled to share the Annual Awards winners below. To learn more about each member's work, please click on their program names.
---
Best Overall
Innovation: Arts & Culture
Innovation: Youth & Education
Innovation: Business & Trade
Innovation: Humanitarian Assistance
Innovation: Professional & Technical Assistance
Volunteer of the Year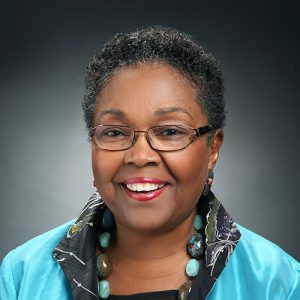 LueRachelle Brim-Atkins, Seattle-Limbe Sister City Association (Washington)
LueRachelle Brim-Atkins became the president of Seattle-Limbe Sister City Association in 2014, and since then has helped the organization launch an ambitious initiative to deliver thousands of handmade, reusable feminine care kits for use by schoolgirls in Cameroon, as well as build two wells for schools in Limbe.
As president, LueRachelle has led SLSCA in creating a cross-cultural, multi-racial, multi-gender, intergenerational, interfaith organization that has grown steadily over the last four years. Prior to LueRachelle's leadership, the SLSCA had approximately 12 members. By the end of 2017, SLSCA membership reached active 250 members at varying levels, including many students.
LueRachelle tirelessly promotes SLSCA and inspires action in the community. She is a true model of what it means to be a citizen diplomat.
Youth Leadership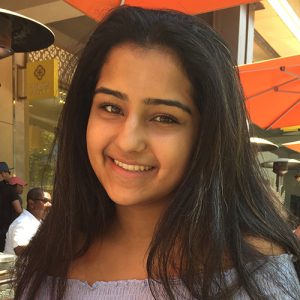 Ria Grewal, Santa Clara Sister Cities Association (California)
Ria Grewal is the current Youth President at Santa Clara Sister Cities Association (SCSCA). Ria has been involved with SCSCA for the past three years and, as a youth leader, she expanded the involvement of Santa Clara youth in the grassroots efforts of citizen diplomacy in the local community.
She has facilitated and mobilized student volunteers for multiple fundraisers for sister city delegation trips to Izumo, Japan; Coimbra, Portugal; and Limerick, Ireland. She is also instrumental in planning youth exchanges to Santa Clara's sister cities, and has hosted many exchange students in her own home in return.
Her dedication has certainly increased the number of youth participants in SCSCA activities. She is destined to leave a positive mark on the Santa Clara community.
---